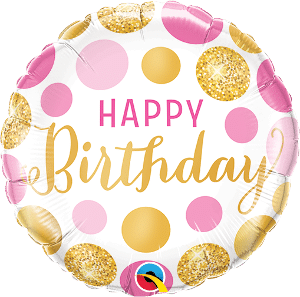 Cakes by Debbie is excited to announce that she now sell balloons! Balloons can be ordered for just £6.00, and Debbie offers 10% off the cost of the balloon when a balloon is ordered with a cake.
Debbie will be stocking a variety of balloons for all occasions – Birthday balloons, Mother's Day balloons, Valentine's Day Balloons, and more! She'll also be stocking a wide range of character balloons including characters from Disney, Marvel, Nickelodeon and more.
To place an order, please call 07818171714 or email Debbie here. You can also message Cakes by Debbie on Facebook.
Jump to…
Happy Birthday Balloons
Special Birthdays
Mother's Day
Baby Boy/Girl
Happy Birthday Balloons
Special Birthdays
Mother's Day Balloons
Baby Boy/Girl